Capital Southwest profit climbs more than expected in fiscal Q2 (NASDAQ:CSWC)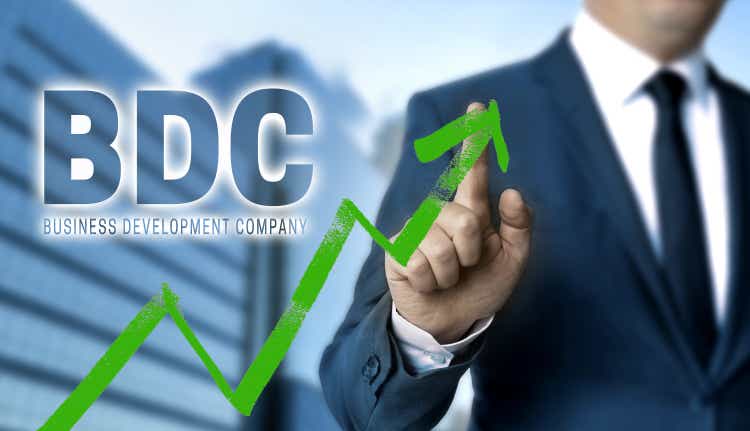 Capital Southwest (NASDAQ:CSWC) stock jumped 4.8% in Monday after-hours trading after turning in stronger-than-expected net investment income per share for its fiscal Q2, bolstered by robust deal activity, improved operating leverage and portfolio performance.
Net investment income of $0.62 per share, exceeding the $0.56 average analyst estimate, increased from $0.51 in the year-ago quarter.
Total investment income of $32.77M for the three months ended Dec. 31, 2022, vs. $30.23M consensus, jumped from $22.31M for the three months ended Dec. 31, 2021. The increase was mostly attributable to a rise in average debt investments outstanding and an increase in the weighted average yield on investments.
Net asset value of $16.25 per share decreased from $16.86 as of March 31, 2022.
During the quarter, the company originated $164.0M in new commitments , consisting of investments in five new portfolio companies totaling $122.4M and add-on commitments in twelve portfolio companies totaling $41.6M. It received full prepayment on one debt investment totaling $11.5M and proceeds from the sale of one equity investment totaling $0.9M.
As a result of its strong results as well as the current interest rate landscape, the business development company's board has declared an increase in its quarterly dividend to $0.53 a share, said President and CEO Bowen Diehl. The board has also declared a supplemental dividend of $0.05 per share for the quarter ended March 31, he added, "given the excess earnings being generated by our floating rate debt portfolio."
Conference call on Jan. 31 at 11:00 a.m. ET.
In its preliminary fiscal Q3 results, Capital Southwest said it raised $102M in net equity proceeds.