Environmentalists sue U.S. to stop planned Enterprise oil export facility (NYSE:EPD)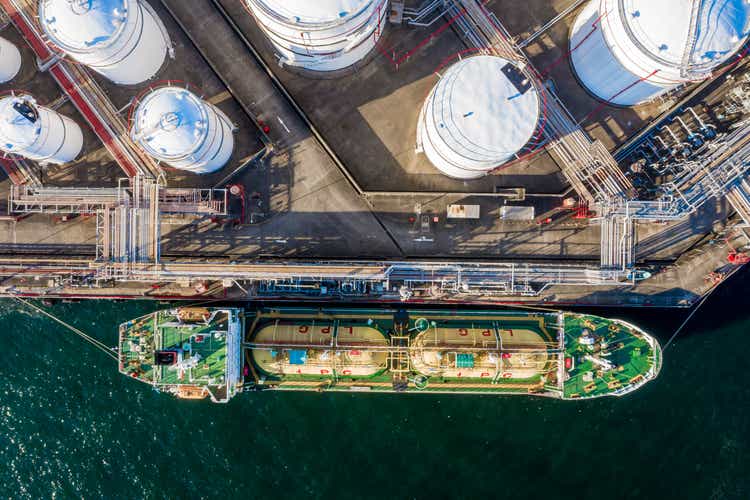 Environmental groups sued the U.S. government Thursday to overturn its approval of Enterprise Products Partners' (NYSE:EPD) proposed deepwater oil export facility off the Texas Gulf Coast, saying it was a pollution threat.
The U.S. Maritime Administration, part of the Department of Transportation, failed to adequately assess the risk of oil spills and harm to species when it approved the export terminal in November, the environmental groups said.
The agency had determined that construction of the Sea Port Oil Terminal would reduce the number of ship-to-ship transfers of crude oil and lessen emissions from conventional crude oil loading facilities.
Chevron (CVX) has signed a long-term agreement with Enterprise Products (EPD), saying SPOT provides opportunity to significantly expand export capacity as the company increases its Permian Basin oil production.
The Sea Port Oil Terminal would be the largest offshore export terminal in the U.S., with the capacity to load two supertankers at a time and export 2M bbl/day of crude oil.
Enterprise Product Partners (EPD) offers "vey bright earnings prospects" in the long- and short-term, but its valuation is discounted heavily by the market, Envision Research writes in an analysis newly published on Seeking Alpha.