Gold Fields executive sees AngloGold mining JV deal by year-end (NYSE:GFI)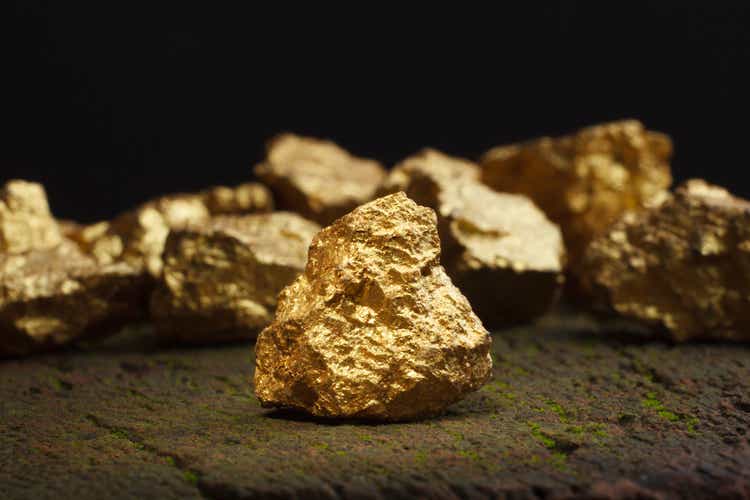 The head of Gold Fields' (NYSE:GFI) West Africa unit said he anticipates the conclusion of a proposed joint venture agreement with AngloGold Ashanti (AU) on their mines in Ghana by year-end 2023 or early next year, Reuters reported Friday.
"We're giving ourselves sufficient time at least to the end of the year to be able to get the necessary agreements… to make this transaction come to fruition," Joshua Mortoti reportedly said at a briefing on the proposed plan.
The two companies said last week they agreed on key terms of a proposed JV in Ghana between Gold Fields' (GFI) Tarkwa and AngloGold's (AU) neighboring Iduapriem mines.
Gold Fields (GFI) and AngloGold (AU) would own 60% and 30% of the joint operation, respectively, with Ghana's government holding 10%, AngloGold CEO Alberto Calderon said.
Shares of Golf Fields (GFI), AngloGold (AU) and other miners have been rallying in recent days alongside gold prices.