Marathon Petroleum's Garyville refinery operating at reduced rates (NYSE:MPC)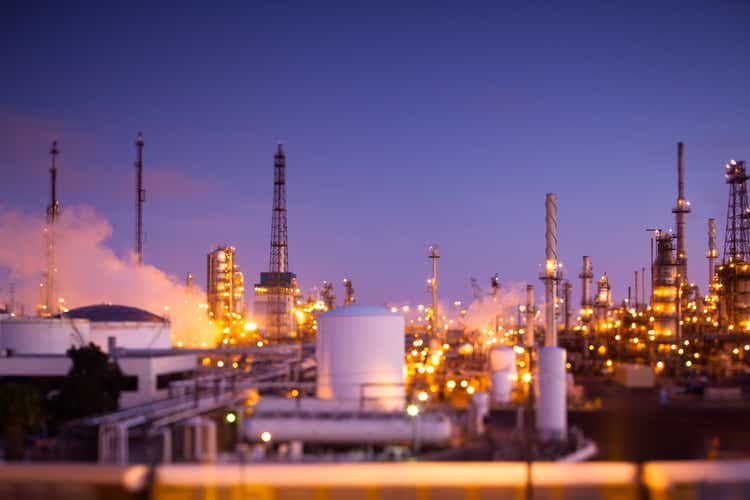 Marathon Petroleum (NYSE:MPC) said Monday its Garyville refinery in Louisiana is operating at reduced rates while a plan is being developed to return the refinery to normal operations, three days after some units were shut down after a fire broke out.
Marathon (MPC) had shut some units closest to the fire on Friday because they were closest to two giant storage tanks filled with volatile naphtha that caught fire after a chemical leak, but it did not close the plant entirely.
Air monitoring results by the U.S. Environmental Protection Agency, Louisiana Department of Environmental Quality and Marathon's (MPC) local team continued to show no offsite impact, the company said.
According to Argus, U.S. Gulf coast distillate, gasoline and blendstock markets closed mixed Friday, with ultra-low sulfur diesel prices rising to $3.24/gal, the highest since January, but prices reportedly are little changed Monday.
The Garyville plant has been a regular supplier of diesel to Europe in the past year, so a prolonged outage could cause ripple effects in those markets.
The refinery, located along the Mississippi River between New Orleans and Baton Rouge, is among the three largest U.S. refineries in terms of production capacity at 596K bbl/day.
More on Marathon Petroleum: