Turkish Airlines said to discuss order for 355 jets from Airbus (OTCMKTS:EADSY)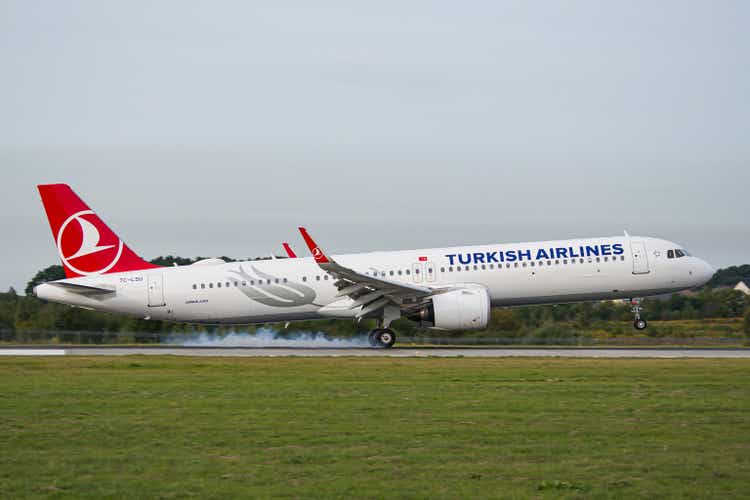 Turkish Airlines on Saturday discussed with Airbus (OTCPK:EADSY) (OTCPK:EADSF) a possible order for 355 planes – the biggest in the carrier's history, Turkey's state-run Anadolu news agency reported.
The companies met in Istanbul for talks about ordering 75 widebody A350-900 and 15 widebody A350-1000 planes, along with 250 narrowbody A321neo models and five A350F cargo planes. The possible order would include 10 A350-900s whose terms were previously negotiated.
The agreement may be announced as soon as Monday with the opening of the Dubai Air Show, Bloomberg News reported, citing people familiar with the matter.
Turkish Airlines officials also held talks with U.K. jet-engine maker Rolls Royce (OTCPK:RYCEY) (OTCPK:RYCEF) for maintenance services and spare engines for the A350 planes, Anadolu reported.
Airbus (OTCPK:EADSY) (OTCPK:EADSF) this year delivered 559 jets by the end of October.